"This life is what you make it. Not matter what, you're going to mess up sometimes, it's a universal truth. But the good part is you get to decide how you're going to mess it up. Girls will be your friends - they'll act like it anyway. But just remember, some come, somg go. The ones that stay with you through everything - they're your true best friends. Don't let go of them. Also remember, sisters make the best friends in the world. As for lovers, well, they'll come and go too. And babe, I hate to say it, most of them - actually pretty much all of them are going to break your heart, but you can't give up becuase if you give up, you'll never find your soul mate. You'll never find that half who makes you whole and that goes for everything. Just because you fail once, doesn't mean you're gonna fail at everything. Keep trying, hold on, and always, always, always believe in yourself, because if you don't, then who will, sweetie? So keep your head high, keep your chin up, and most importantly, keep smiling, because life's a beautiful thing and there's so much to smile about."
— Marilyn Monroe
All incredible deals where everything is $20 or less! Where to buy and the price is available below the picture!                        
      Lace Heart Necklace, $6, www.debshops.com
     Hello Kitty Bling Necklace, $16.50, www.hottopic.com
Floral LAnyard Wristlet, $12, www.aeropostale.com
Square Bead Sandals, $8.99, www.forever21.com
Bling Bow Ring, $6.99, www.rue21.com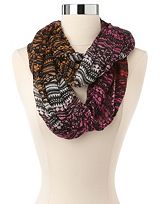 Ombre Geo Print Infinity Scarf, $9.50, www.charlotterusse.com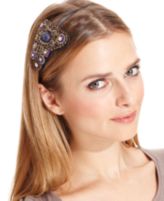 Beaded Triangle Headband, $15.99, www.macys.com
Large Shiny Silver Hoop Earrings, $18.95,www.fantasyjewelrybox.com
 Coiled Stone Bracelet, $18, www.flirtcatalog.com
 Purple Plaid Sneaker Flats, $15.99, www.amiclubwear.com
What's your favorite item? I love feedback! Thanks!
tumblrbot said: ROBOTS OR DINOSAURS?
Robots! They're super smart!
I'm trying to create a place for girls- A place you can write whatever, say whatever, and get your questions answered. I'm 17 and have been through a lot, so I know how it goes.
It'll cover everything from books that are amazing to makeup to first date advice. And I love your thoughts so let me know what you think! Once I get some posts on, I'll cover A LOT of stuff.
Tell your friends!